AsReader Europe B.V. participated in EuroShop, the world's largest retail trade show!
Last updated:03/02/2020 17:41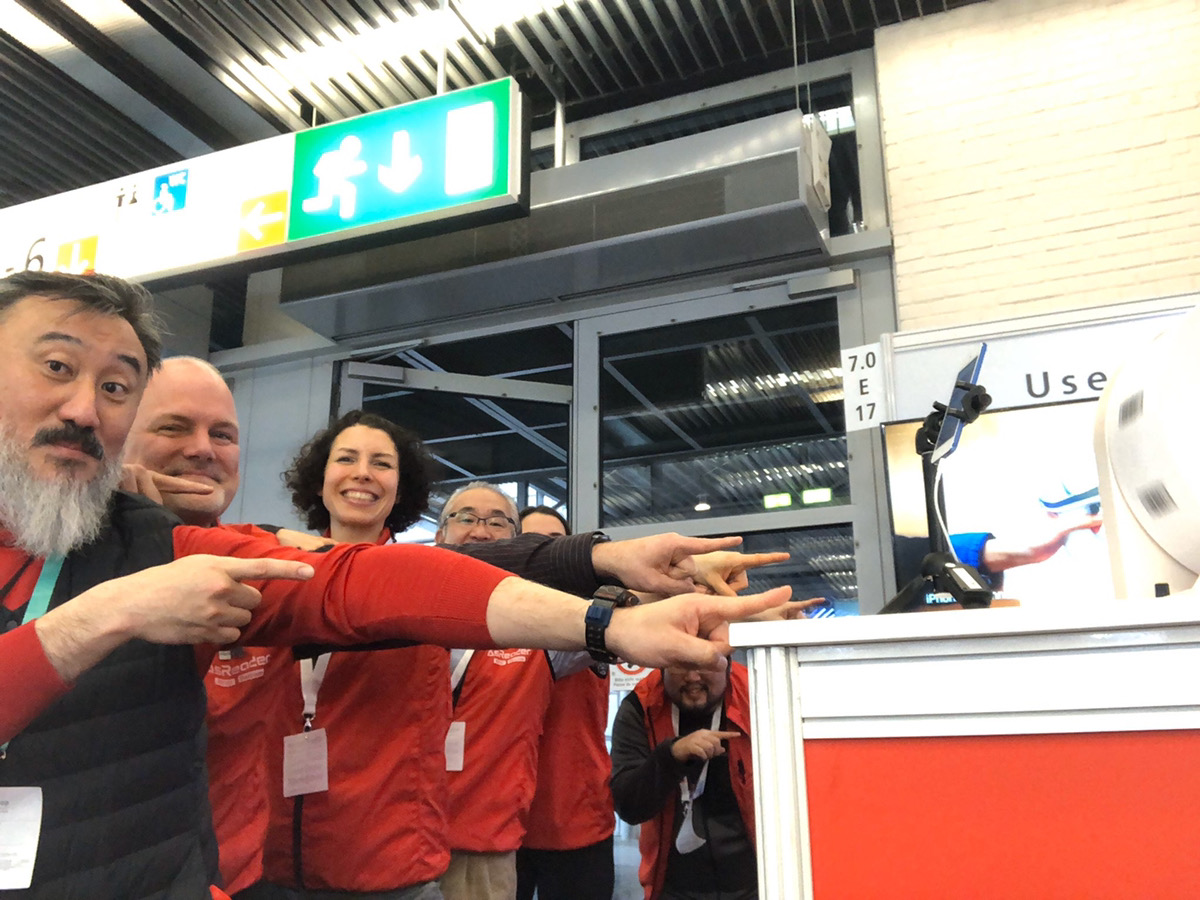 【EURO SHOP 2020】
■Feb. 16, 2020 – Feb. 20, 2020
■Messe Dusseldorf (Dusseldorf, Germany)
■Official Site: https://www.euroshop-tradefair.com/
Every three years, EuroShop is held at Messe Dusseldorf in Dusseldorf, Germany.
It is one of the world's one or two largest specialized exhibitions for the distribution industry, and this is the year that EuroShop is held.
Last year, Asterisk's European subsidiary (AsReader Europe B.V.) exhibited for the first time at EuroCIS 2019 – Leading Trade Fair for Retail Technology, which is also included in this exhibition this year. We will also be exhibiting at EuroShop this year.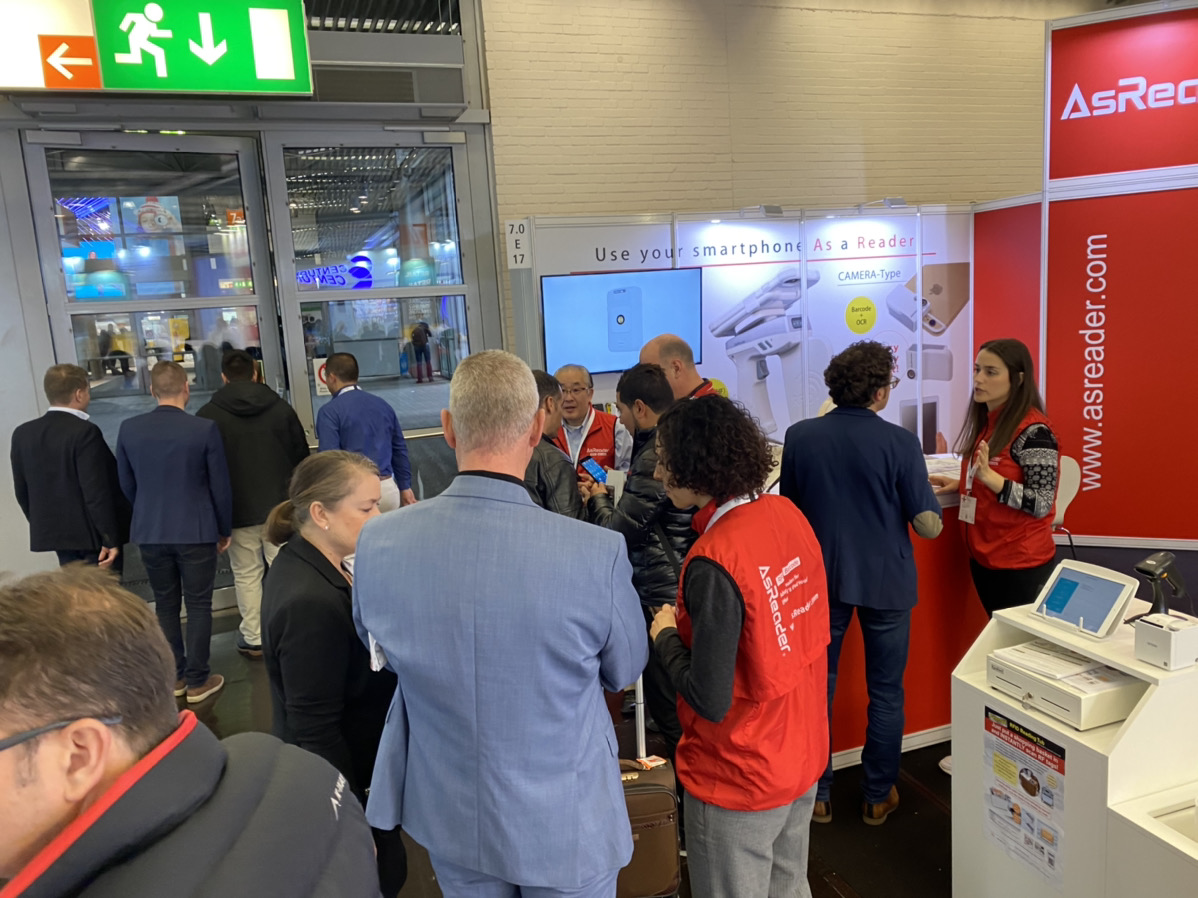 Nearly 2,500 exhibitors from more than 60 countries will set up booths in the vast exhibition area of 127,000 m2 (by the way, the total exhibition area of all 16 halls of the East, West and South Exhibition Halls of Tokyo Big Sight is 115,420 m2), and about 120,000 visitors from 140 countries will visit the show in five days.
In the retail technology category, we exhibited AsReader CAMERA-Type, a complete set of RFID automatic cash registers (Wired BOX-Type, RFID Reading TUB, etc.), all six of our standard DOCK-Type models, three GUN-Type models (barcode, RFID), and various STORONG-Cases.
The exhibition was attended by a total of six people, including the president, Mr. Suzuki, the staff of AsReader Europe B.V., and a member of AsReader, Inc. who came from the U.S. to support the exhibition.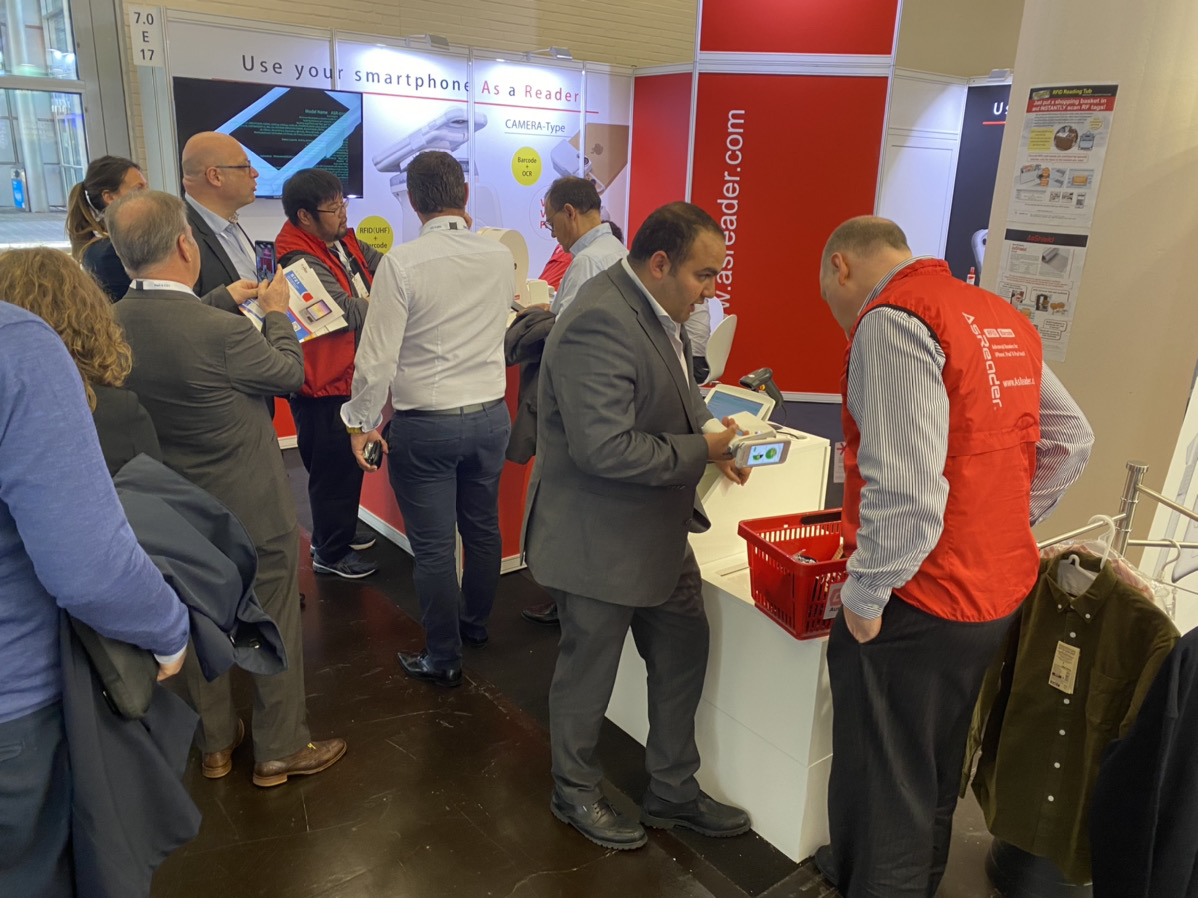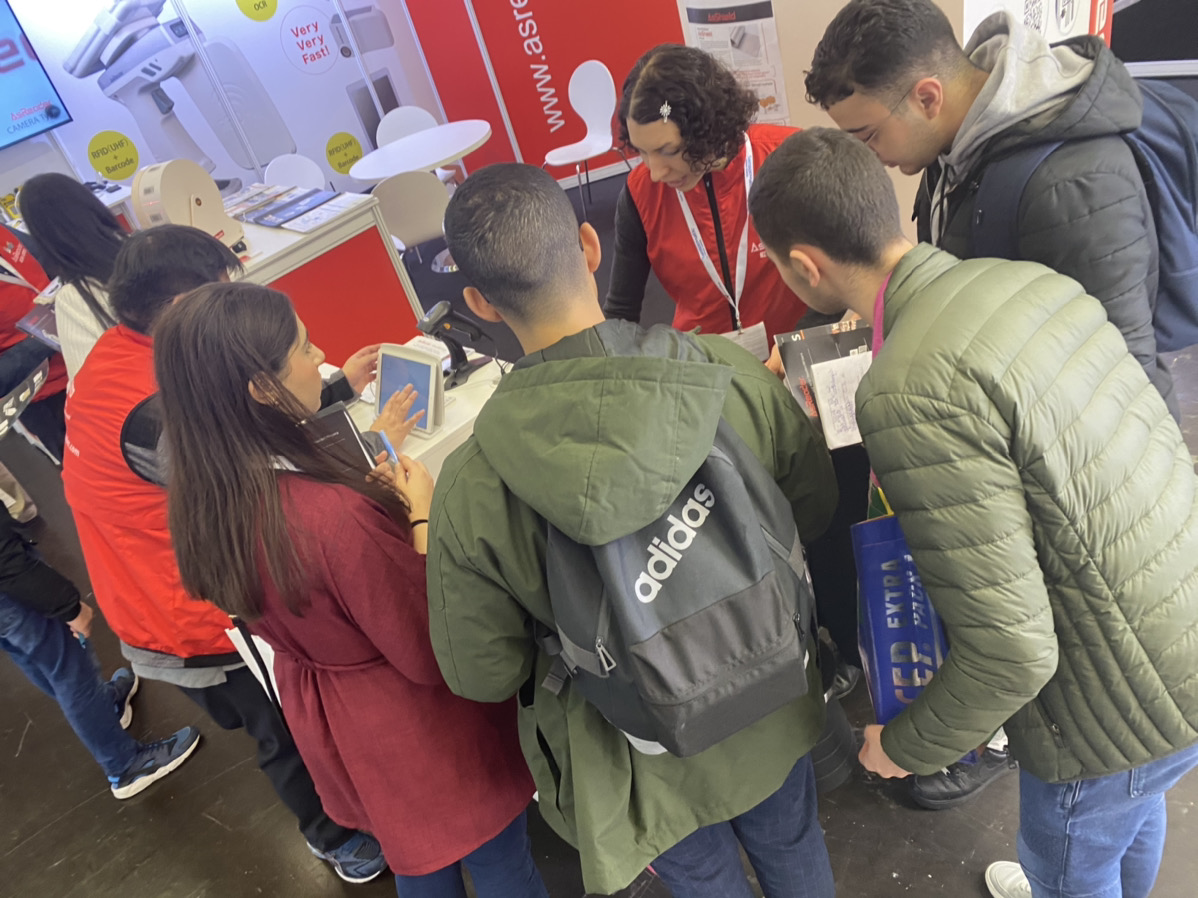 The attention-getter at the booth was of course our president, Mr. Suzuki. He has been known at exhibitions in Japan to say "チョー早い!" to "Very Very Fast!" and worked hard to attract customers by shouting as usual while wandering around the area near the high-speed reading demo of AsReader CAMERA-Type.
We had about 1,300 visitors to the AsReader booth and exchanged business cards with over 900 people.
The performance of the high-speed reading demo of the AsReader CAMERA-Type was so powerful that many people stopped in their tracks.
Our RFID solutions can be used in the European market as well! This exhibition made me feel strongly that our RFID solutions can be used in the European market as well!