AsReader exhibited at RFID Journal LIVE! in Phoenix
Last updated:10/25/2021 07:30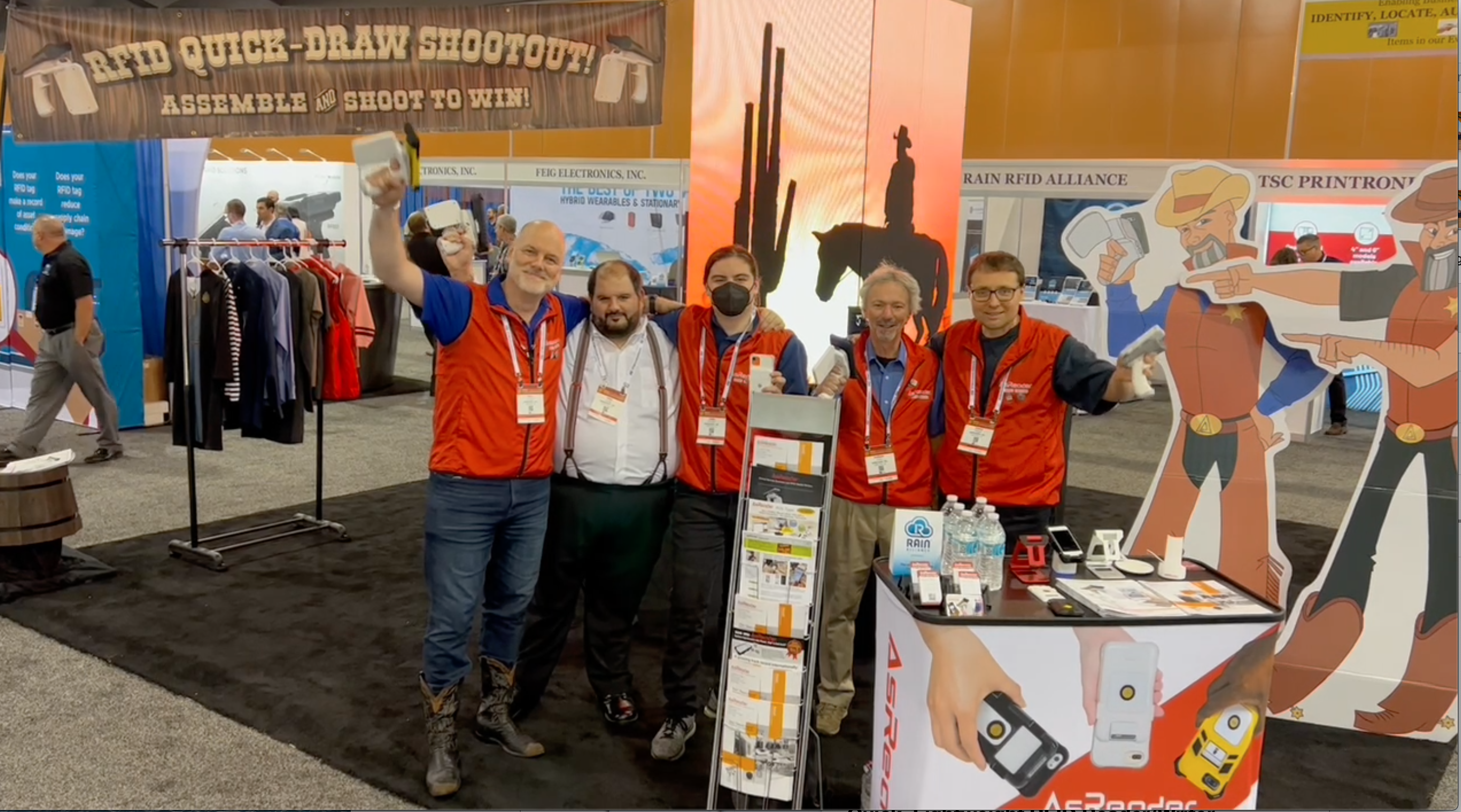 In late September, AsReader exhibited at RFID Journal LIVE! which is the world's largest conference and exhibition focused on radio frequency identification (RFID) and related technologies. Now in its 19th year, the show features more than 150 exhibitors from 26 countries showcasing best-in-class RFID tags, readers, software and implementation services. Innovative new products are introduced at LIVE! each year, so attendees are among the first to see the newest RFID products.
The show ran for two days, Monday, Sept. 27 and Tuesday, Sept. 28 at the Phoenix Convention Center in sunny Arizona. Taking advantage of being in the Old West, we set up a shoot-out, affectionately called the "RFID Quick Draw Shootout at the AsReader Corral" where attendees got to see first-hand the extended range of our RFID readers. They also got to take aim and shoot at actual AsReader cut-out characters and "find that needle in a haystack" with AsTagFinder software co-developed with RFLocus. Word on the street was that fun times were had by all!
_____________________________________________________________________________________
The show marked one of the first times industry leaders held in their hands the new AsReader ASR-L251G, designed in Japan and made in South Korea. This single device is compatible with iOS, Android, and Windows smartphones and tablets and can read at speeds over 1,000 tags per second. The quick, lightweight RFID reader/writer is currently in the hands of many manufacturers, retailers, healthcare leaders, and transportation/logistics companies aiming to complete inventory quickly and locate items with X/Y/Z coordinates, thanks to its 60° aperature, directional antenna's phasing information. This lovely little device has a read distance of over 40 feet with a regular squiggle tag at max output power of 1 Watt and can be dialed down for shorter read ranges.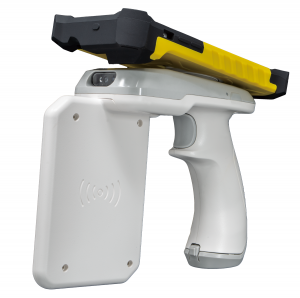 AsReader also offers a pocket version RFID reader/writer called the 
AsRedaer ASR-030D for iOS/Apple iPhone, iPod touch, and iPad as well as the 
AsReader ASR-A30D for Android smartphones and tablets. 
These scan at a range of 3 to 5 feet (1.5m) and operate at up to max output power of 27dBm / 500mW.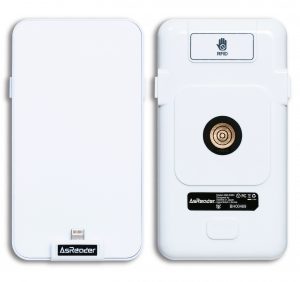 __________________________________________________________________________
The same week, parent-company of AsReader, Inc. ("Asterisk, Inc"), which started in 2006 as a software company in Osaka, Japan and grew into an advanced Auto ID hardware manufacturer over the past decade with one-third of their business dedicated to RFID, "went public," entering an Initial Public Offering on the TSE/TYO Tokyo Stock Exchange September 30, 2021. Ticker number: 6522.
Photographed from left-to-right: Eitaro Kato (Head of Sales), Noriyuki Suzuki (President & CEO), Marvin Bunpo Setsu / Wenbao Xue (Head of China Divisions), Kazuya Yamamoto (Backend Deity), and Naoki "Kuma" Kumamoto (CTO). Japan staff below.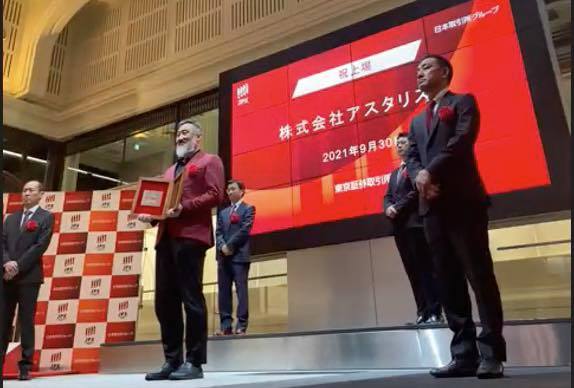 __________________________________________________________________________
The show served as a perfect venue to begin onboarding our newest AsReader employee who starts officially October 21 with us from New Hampshire, increasing our presence on the Eastern seaboard.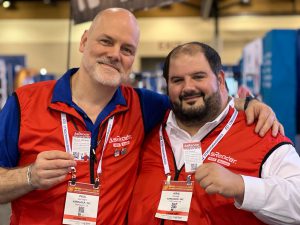 Meet Kris Doane! 
Kris has decades of experience helping companies incorporate innovative technologies such as RFID, computer vision, and machine learning to solve business problems and take advantage of new and existing opportunities. In the 2000's he was instrumental in designing and managing the RFID program at one of the first retail companies to ever deploy the technology across their entire global footprint. Kris has drawn on his experience as an educator and thought leader to empower teams, and as a solution architect to develop and deploy scalable solutions used to improve processes and operations. In partnership with both clients and suppliers, his business solutions have been successfully implemented across North and South America, Europe, and Asia. These initiatives have delivered companies true visibility into their business while at the same time empowering them to increase efficiency and grow in new and exciting ways.
____________________________________________________________________________________
Thanking the employees for traveling to the convention, especially during a pandemic, celebrating a successful show, and celebrating "going public" the team took a hot air balloon ride in the Sonoran desert to capture the Phoenix sunrise. We started in the dark at 4:00am.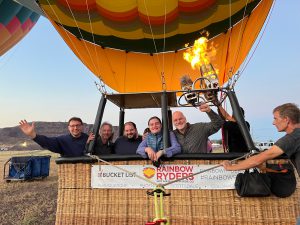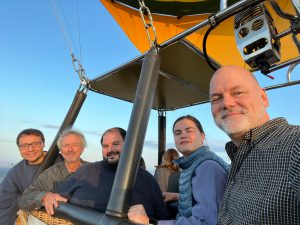 Until next year, cheers from your AsReader Team! (Photographed from left to right: Paul Whitney, Kris Doane, Robert Yount, Chris Tanret, and Zane Whitney (below).